Now Accepting Applications!!!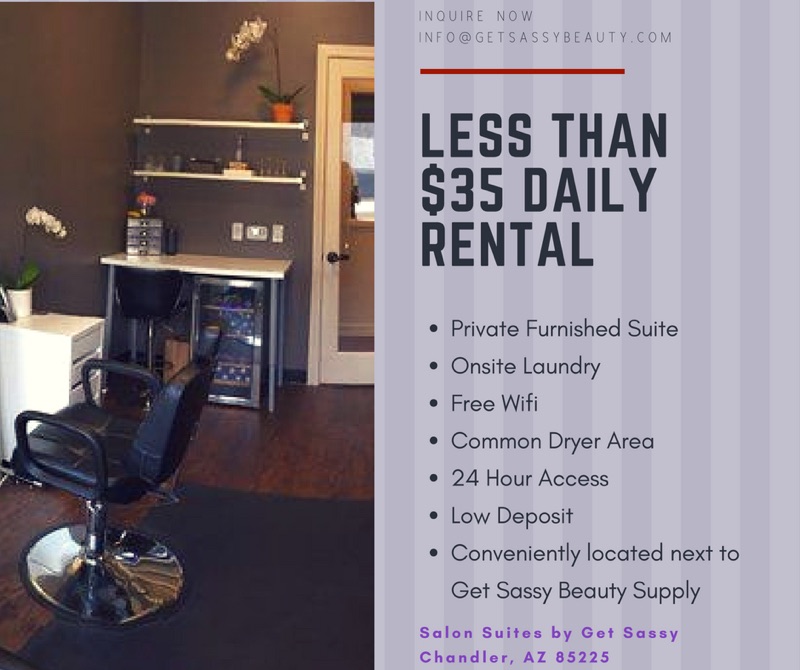 Frequently Asked Questions
Whether you're new to the industry or a seasoned professional, moving to a new location can be exciting and stressful. You're sure to have questions so we've answered a few of the most common ones here. If you have more, please don't hesitate to contact us.
Q. Do I need a license?
Yes, if performing services governed by the AZ Board of Cosmetology (to include cosmetology, aesthetics, or nail technology), AZ Board of Barbers, AZ Medical Board, or AZ Board of Nursing.
All business licenses must be displayed prominently in your studio.
o Trade Name Registration Application
To apply for your salon or studio name, complete the Trade Name Registration Name Application (Secretary of State) or you can apply on the Arizona Secretary of State website.
o Professional License
You are required to have a license in the particular field or profession that you are practicing. For example, as a hair stylist you would need a cosmetology license and can apply to the Arizona State Board of Cosmetology for a Cosmetology Establishment License. Direct your cosmetology licensing questions to the AZ Board of Cosmetology at (480)784-4539.
o Arizona State Board of Cosmetology
If you are a licensed cosmetologist, nail technician, or aesthetician, you will need to complete a new salon application with the Arizona State Board of Cosmetology.
o City of Chandler Business Application & Arizona State Tax Application (TPT – Transaction Privilege & Use Tax)
If you are selling any retail products to your clients, you will need to complete these applications.
o Chandler (chandleraz.gov)
o Arizona (aztaxes.gov)
Q. Can I change my studio décor?
Yes. You can customize your studio. Changes may require approval by management.
Q. Do you provide any additional equipment and supplies?
You are provided with the major essential equipment to start up your business. Individual tools, products, and supplies are your responsibility.
Q. Do I need insurance?
You are responsible for providing liability insurance for you and the facility. It serves to protect you from incidents, as well as protection for any equipment on the premises.
Q. Would I be an employee of Salon Suites by Get Sassy?
No, you'll be your own boss! Salon Suites by Get Sassy basically is your landlord. All tenants of Salon Suites by Get Sassy in Chandler are independent contractors and not employees. You are responsible for your operation, your marketing, and any taxes associated with your business. You're the boss!
Q. What businesses are welcome at Salon Suites by Get Sassy
Your business must be in or affiliated to the beauty, health or wellness industry, and suitable to a private studio in a shared facility. We welcome hair stylists, hair removal, makeup specialists, permanent cosmetics, eyelash extension, estheticians, massage therapists, aromatherapy, spa services, dieticians, nutritionists, wellness industry professionals, specialty services in the medical field, and chiropractors.
Salon Suite Amenities
All utilities and overhead expenses are included in your lease payment (Phone excluded).

Free Wi-Fi access

Private and secure studios

24 hour access

Each studio includes all the equipment you need to launch your business

Shampoo station

Hydraulic styling chair

Styling station and mirror

On-site laundry

Directory listing

Setup your retail products and you keep the profits
Studio Furnishings
Styling station and chair

Styling mirror

Shampoo bowl and chair

Communal dryers

Lockable door with window